05/05/2011: CoachFX and FIFA Grassroots Coaching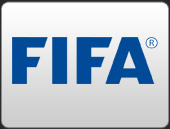 Over the past few months CoachFX have been working closely with FIFA on the creation of a full suite of illustrations and animations for their latest Grassroots coaching projects. The Grassroots programme is a FIFA initiative in which it works closely with its member associations and their respective education authorities to encourage young children to play football. The main goal of the Grassroots initiative is to get as many people as possible involved in the game, instill human values and, above all, to bring enjoyment to youngsters simply by letting them take part.
Through the creation of eye-catching illustrations and animations, CoachFX are hoping to enhance the engagement of children who participate.
FIFA President, Joseph Blatter says that "FIFA's main objective in creating the Grassroots programme is to bring as many people as possible into the game, because football is a school of life."
CoachFX has successfully been used in many schools and educational establishments in the UK and abroad as a means of engaging young people and we're sure that there will be many successes from the Grassroots programme.
Other news articles
George Cumming's Football Blog
The naivety of Stuart Pearce
Sometimes coaches can get carried away with themselves. How many times do coaches say in the post match press conference that they did not see a controversial incident which favoured their team while having perfect vision to see another incident the same distance away which went against their team? Pearce's comments before the opening Team GB match [...]
Posted by George Cumming on Thu, 26 Jul 2012