28/01/2010: coachfx Breaks into the Asian Market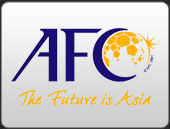 This month in Kuala Lumpur, coachfx™ was invited out to work with the Elite Referee's with the AFC some of whom are preparing for the World Cup in South Africa. The 9 day trip involved deploying a Broadcast Licence of the software with key staff, 2 seminars on the use of coachfx™ technology in preparing referees as well as a presentation in from of the Asian Technical Study Group which is comprised of many of the top coaches and managers in the 46 nations with the AFC.
Commenting on the software, AFC Referee Department Project Manager George Cumming said
"coachfx™ is an excellent training and teaching programme.
The high quality software created specifically for refereeing is unique in world football and I believe will greatly enhance the referee development and training programmes for federations, confederations and for FIFA, the world governing body.
It can be integrated with film footage for match analysis and for fitness training programmes or can be used on its own.
A great attraction is that is extremely user friendly for instructors and allows them to produce and distribute high quality teaching material suitable for all levels of referees."
Other news articles
George Cumming's Football Blog
The naivety of Stuart Pearce
Sometimes coaches can get carried away with themselves. How many times do coaches say in the post match press conference that they did not see a controversial incident which favoured their team while having perfect vision to see another incident the same distance away which went against their team? Pearce's comments before the opening Team GB match [...]
Posted by George Cumming on Thu, 26 Jul 2012