Products
Which CoachFX are you?
CoachFX 360
Subscribe to our stunning new Cloud-based, 3D session designer. Create your sessions online, view the action from any angle and share your sessions effortlessly with other users. Seeing is believing! Find out more at http://www.coachfxlive.com/session-designer
£6.50 / month per user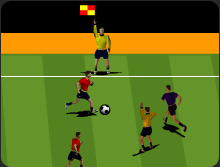 CoachFX PRO
Breathe life into your coaching sessions with CoachFX PRO. Visually show your players what you want them to do. Full functionality including animated referees, a range of analytical tools and combine all this with digital video.
£125 per user license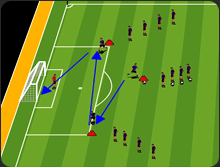 CoachFX LITE
Create realistic animations or print illustrations of coaching sessions - CoachFX LITE is the ideal solution for bring your coaching to life. Two teams of 25 players available to use along with a huge range of equipment and tools.
£99 per user license
CoachFX DRAW
If all you want is the ability to draw, show and print your coaching session, then CoachFX DRAW is the ideal choice. Quick and easy to master, CoachFX DRAW helps to illustrate coaching points and aids communication with your team.
£25 per user license
Session Packs
If you're looking for content then coachfx session packs are ideal. With 10 sessions in each pack, choose from a range of topics. All sessions are created by professional coaches and are perfect for building up your coaching syllabus.
£10 per session pack (10 sessions in each)