In January 2005, coachfx™ was officially launched at the National Soccer Coaches Association of America (NSCAA) convention by Stevie Nicol (former Scotland Internationalist and Liverpool player and Manager of New England revolution MLS) and it very quickly established itself as the most advanced soccer coaching software in the world.
The company now has distribution relationships in North America, South America, Australia, South Africa, the Middle East, Germany and Portugal and has thousands of users spread over 153 different countries.  Key clients include FIFA, Asian Football Association, Scottish Football Association, Benfica, AC Milan, Rangers and a host of professional clubs as well as high profile coaches across the globe.
I would be delighted to endorse coachfx™ as the software of choice for the FIFA referee instructors.   We have deployed the software with all of our Referee Assistance Programme technical instructors and fitness instructors and have used the coachfx™ team to train them in Bucharest in April 2010.   Painting a picture is so important in the learning process with developing referees and coachfx™ allows our staff to quickly create realistic game situations, fitness drills and integrated training drills.
Fernando TRESACO GRACIA
Head of Refereeing a. i.
Refereeing Development Senior Manager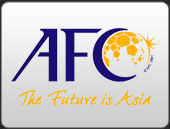 Asian Football Confederation (www.the-afc.com)
coachfx™ is an excellent training and teaching programme. The high quality software created specifically for refereeing is unique in world football and I believe will greatly enhance the referee development and training programmes for federations, confederations and for FIFA, the world governing body. It can be integrated with film footage for match analysis and for fitness training programmes or can be used on its own.
A great attraction is that is extremely user friendly for instructors and allows them to produce and distribute high quality teaching material suitable for all levels of referees.
George Cumming
Former FIFA Head of Refereeing
I have used coachfx™ for several months now and it has enhanced all of my presentations especially the animation bringing to life my demonstrations for the training ground. I have found it easy to work with and it has been a terrific tool for me.
Donald Parks
Head of Coach Education
Scottish Football Association
United States Adult Soccer Association (www.usasa.com)
As the United States Adult Soccer Association National Director of Coaching I would highly recommend coachfx™ animation program for every coach and organization. The software is outstanding and I use it to create programs and situations during my coaching clinics and licensing programs. I also find the coachfx™ staff to be very professional and considerate which to me is very important. Raymond and Ian have created an outstanding program to help all levels of the game.
Aleks Mihailovic
United States Adult Soccer Association National Director of Coaching,
President of Soccer Made In America

Kan-Do Training and Development (www.kan-do.co.uk)
Kan-Do Training and Development is an award winning company that draws clients from a wide and diverse market. Innovative programmes and strategies with unemployed, businesses, special needs, sports clubs and Glasgow Gangs have proved very successful.
It is extremely important to us that we update and select the very best training materials available. To this end we would like to commend the coachfx™ team in the development of this exciting product. We have used this coaching tool and related back up materials on numerous occasions with various groups. We whole heartedly recommend it's wide range of applications at so many levels but have found it invaluable in reaching those disengaged from formal learning and for those who have trapped themselves in neighbourhoods in territorial gang activity.
Well done coachfx™ team.....Keep it coming.
Keith Noble & Tony Fitzpatrick
Directors  Kan-Do Training and Development
Coachfx is a really powerful program for all levels of football, from our professionals to young children.  We use it regularly during our training sessions. It is very simple and an objective way to show a coach´s ideas to the players.
Ludek Klusacek
Czech Republic Assistant Coach